FIREPLACE ANDORRA
______________________________
Fireplace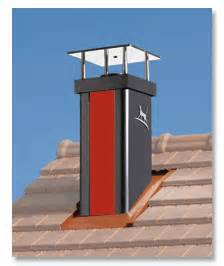 Home/ Fireplace
The word comes from the Latin Caminus fireplace, which means a vertical pipe with the aim of removing smoke and gases emitted by a fire inside a house.
A fireplace can be installed in different types of dwellings. The term refers to the strain of the duct smoke coming from the roof, the heart and the hearth of the fireplace inside the house. Strain ensures the regularity of the draw.
The different kinds of fireplaces
The traditional open fireplace chimney called nasturtium. Inserts the term is used to describe the chimneys in fireplace.
Insert can fit into the firebox to improve the power and performance of a conventional fireplace.
fumes of smoke from the burning wood deposited soot in the chimney. To avoid fire, and a large deposit Retro duct should be smooth and show no rough edges as vertical as possible.
It should be cleaned annually.
________________________________________________________________________________________________________________________
| | | | | |
| --- | --- | --- | --- | --- |
| Home | advice | products | The company | Contact |
| | | | | |
Fireplace Andorra
,
fireplace Andorra
,
manufacturer fireplaces
,
wood fireplaces
,
gas fireplace
, single or double sided
fireplace
,
inserts
,
wood stove
, offers a new collection of fireplaces inserts and stoves at the best price. Whatever model:
contemporary fireplaces
,
fireplaces design
,
rustic fireplaces
,
metal fireplaces
,
fireplaces prices
,
fireplaces front
,
corner fireplaces
open or closed,
stove
and fireplace insert, you will find the product that best suit your needs while respecting the criteria: performance, savings,
modern fireplaces
and respect for the
environment
. Fireplaces allow you to enjoy the magnificent spectacle of
fire
and bring joy and an atmosphere that will delight your friends and family while enjoying a significant heat will improve your comfort. In conlusion do not hesitate to invest in a
wide fireplace hearth
, fireplace with glass window, a
cheap fireplaces
or
affordable fireplaces